Net LED Table Light Docking Station for iPad and iPhone
The design, by Philippe Starck with Eugene Quitllet, has a docking connection atop the LED fixture. A small vertical stand behind the devices keeps them propped up.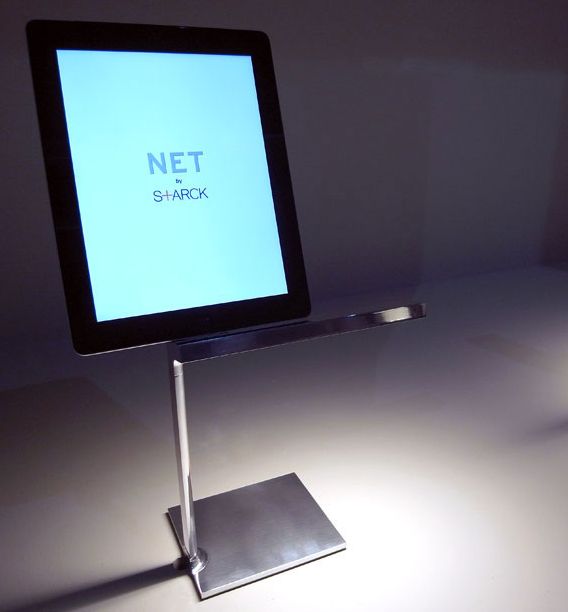 Net offers the sheer functional beauty of recharging devices without cluttering the desk. But it's easy to imagine customers using their phones or tables as digital picture frames.