Thanko USB Cooler Keyboard
Cool yourself down while you work during the summer months with this ingenious USB Cooler Keyboard, another great gadget from Thanko. Connect the QWERTY keyboard to your PC by the USB cable and then let the three fans blow cool air out through the air vents.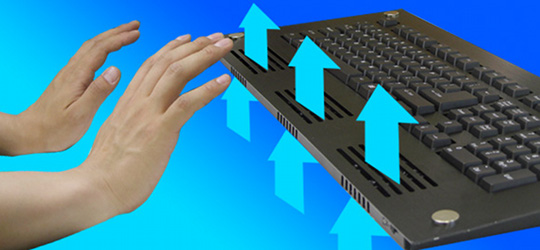 Just switch the fans on via the simple button at the front of the keyboard and then work in the comfort of a mild desktop temperature. Since you can of course turn off the cooling fans the keyboard functions as a regular model as well.