Bluetooth Folding Keyboard for iPad, iPad 2, iPhone, Android Smartphones
Typing, chatting and gaming just become easier than ever with this Bluetooth Folding Keyboard. This handy accessory is foldable, which makes it super easy and convenient to carry around. Once folded it fits into almost any bag while being well-protected and resistant to shocks. It works with iPad, iPad 2 and many more devices!
This Bluetooth Folding Keyboard allows you to enjoy responsive, featherlight typing along with ultra portability and Bluetooth functionality everywhere you go. It includes a full QWERTY keyboard with all the keys you would have with the latest desktop keyboard.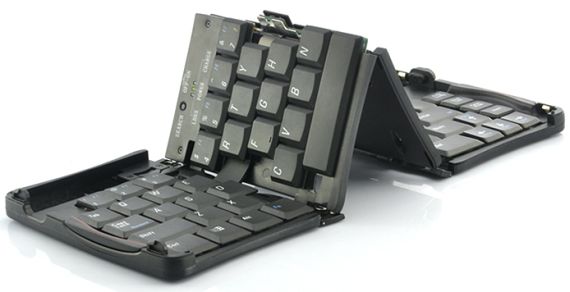 This product is out of stock, and not coming back.