Pac-Man and Galaga Dimensions
Gaming's Biggest Brands – Two of Namco's most popular and recognizable arcade icons in one game.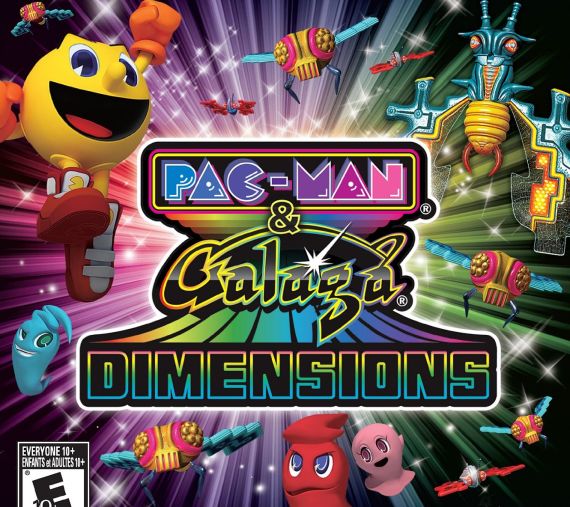 In PAC-MAN Tilt, assist PAC-MAN through stages filled with obstacles, platforms and ghosts by tilting the world to guide PAC-MAN to the goal. Flippers, platforms and power pellets help PAC-MAN jump, flip, swing, and eat his way to the finish line.
In GALAGA 3D Impact, rid space of the incoming Galaga army by shooting down enemies in an exciting 3D skirmish!
Your Nintendo 3DS system becomes your ship's gun turret as you attack and defend the ship through waves of the Galaga armada.
Pac-Man and Galaga Dimensions