Acase New Improved iPad 2
There is iron around the frame of iPad 2 which adhere to the top cover, and it does not affect the function of GPS and compass; When the top cover is turned over, no matter in what positions, iPad 2 will not change to sleep mode.
There are eight magnets in top cover to make sure it can adhere to the screen and will not awake ipad 2 unwillingly; Made by 100% CowHide Leather. Compatibility: Apple iPad 2 2nd Generation (16GB, 32GB, 64GB), Wi-Fi and Wi-Fi + 3G. NOT Compatible with 1st Generation iPad.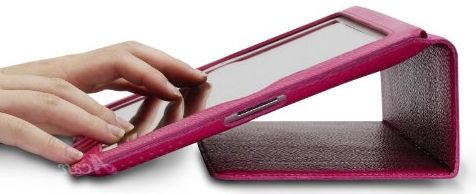 Acase (TM) New Improved iPad 2