LEGO Creator 3 in 1 Hillside House
Includes minifigure, dog and blue car Features a 2 story interior with hinged roof, sound brick, stairs, fireplace, garage, patio with grill, opening windows and balcony Packed with accessories including grilling charcoal, hotdogs, translucent elements, water spout and realistic lights Ring the door bell or hear the dog bark with the LEGO sound brick! Open the roof to play inside or remove the second floor to play downstairs!
hillside house rebuilds into smaller house with greenhouse or a modern home Hear the doorbells of the Modern House and the House with Greenhouse!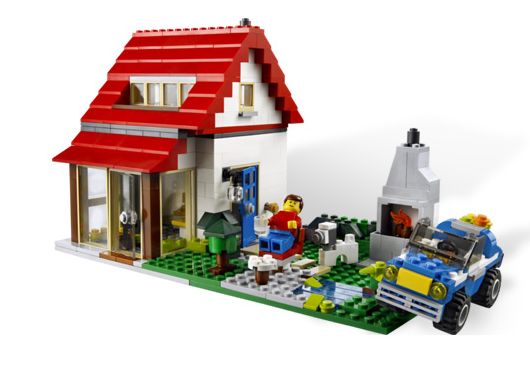 LEGO Creator 3 in 1 Hillside House 5771