Retro Series Hard and Sugar-Free Cotton Candy Maker
The Retro Red – Hard Candy/Sugar Free Cotton Candy Maker transforms your favorite hard candies into fluffy, melt-in-your-mouth cotton candy. For a low-calorie or low-sugar treat, sugar free candies can be used – great for kids or those with dietary restrictions.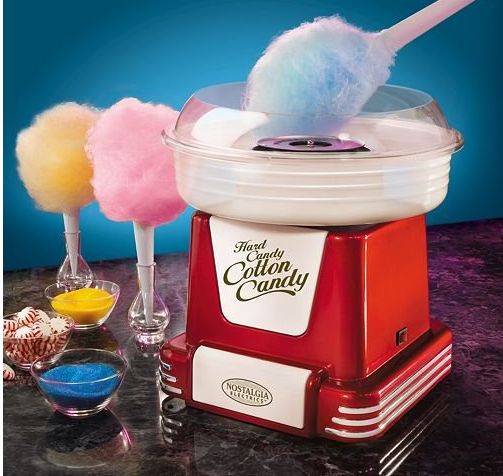 Simply plug in, turn on, pour yummy candies into the center receptacle, and start spinning colorful and tasty treats. This fanciful product is fun for the whole family and brings out the kid in everyone.
link