AOC Breeze 8-Inch Tablet PC
Enjoy a rich, brilliant viewing experience wherever you roam with the Android-powered AOC Breeze Mobile Internet Device, a highly-functional tablet.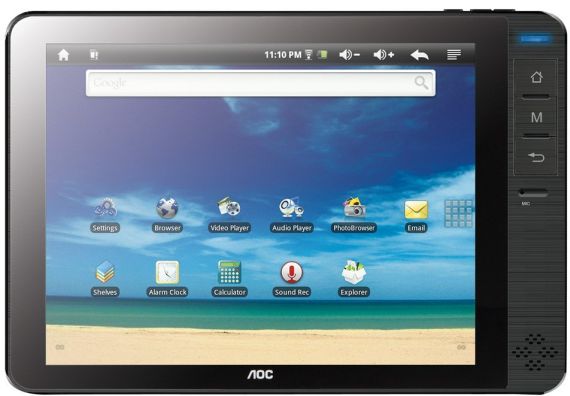 It features an elegant 8″-inch HD touchscreen display, 1.2GHz processor and Android 2.3 Operating System. Powerhouse Hardware: The 8″ resistive TFT touchscreen is distinct in its platform category and is ideal for watching video offering an 800×600 resolution and a four direction rotational display; coupled with the 1.2GHz processor which effortlessly handles games and streaming media, the Breeze Tablet has the hardware to provide a rich experience.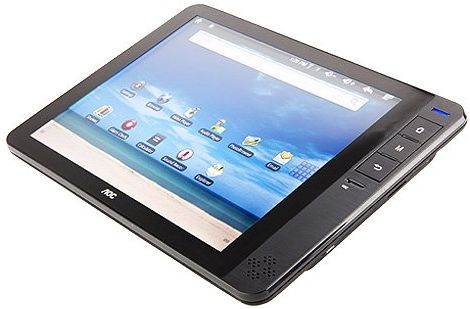 Mobile Internet Device: With integrated Google technology, the AOC Breeze offers on the go access to the popular Google mobile applications and services such as Google Voice Search, Google Maps with Street View, Gmail, Gtalk, YouTube, Picasa, and Google Docs. Furthermore you can customize your Breeze tablet with the hundreds of apps available for download on the Android App Market.
The Breeze also features a built-in microphone and speaker for recording and listening to streaming audio, as well as internet phone call and voice chat.
Mobile Information Device: Use the built in browser to connect to the internet for immediate access to news and information without having to wait for your desktop or laptop to boot up. You can also download social media applications and widgets to make sure you're always connected wherever you are.
AOC Breeze MW0812 8-Inch Tablet PC – Black