My dream computer: 2TB of DDR3 memory
Maybe in few years to get a computer whit 2TB DDR3 memory… Now I found Boston Venom 1500-06 but it is a little too expensive for my budget as it is powered by up to 80 Intel Xeon E7-8800 cores and up to 2TB of DDR3 memory using 64 DIMMs .
Hybrid compute support for GPGPU accelerated workloads arrives as standard with the Boston Venom featuring 4 of the NVIDIA's latest Tesla C2070 GPU processing accelerators that each contain 448 Cuda parallel processing cores and 6GB of RAM, to enable each NVIDIA Tesla C2070 GPU to deliver up to 515 gigaflops of peak double-precision performance thereby enabling application acceleration by up to an extraordinary 10 fold increase compared to using solutions that have been design to use CPU power alone.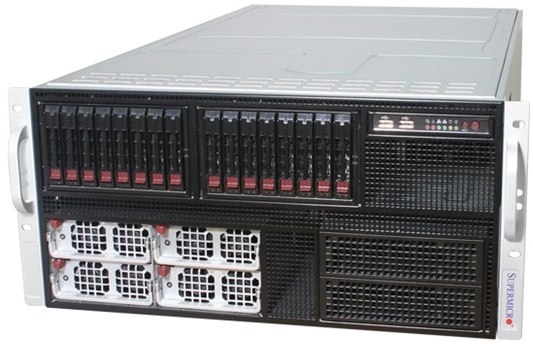 Partnering with Boston Limited at ISC 2011 are software vendors Realtime Technology (RTT), specialists in 3D virtualization solutions, who will be showcasing and demonstrating the ray tracing capabilities of the latest version of their renowned 3D visualization package DeltaGen 10.0 on the Boston Venom 1500-06.