Mini Digital Microscope for iPhone 4
The Mini Microscope for iPhone 4 is a reliable mini device that gives you access to the micro universe and its inhabitants.
This fun gadget, with a magnification rate of 60x and 2 bright white LEDs to illuminate your close-ups, will surprise you by revealing all what you have never suspected to be so close to you!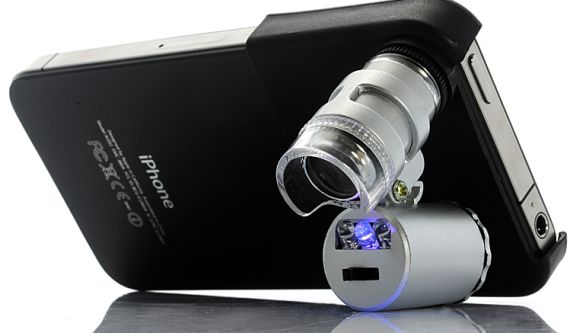 This product is out of stock, and not coming back.