Aïkiou Cat Stimulo Feeding Station
Got a fat cat? Or maybe one that needs a little brainteaser? Stimulo is an interactive cat food dish that stimulates the intellect and entertains your cat (or small dog!) during his meal.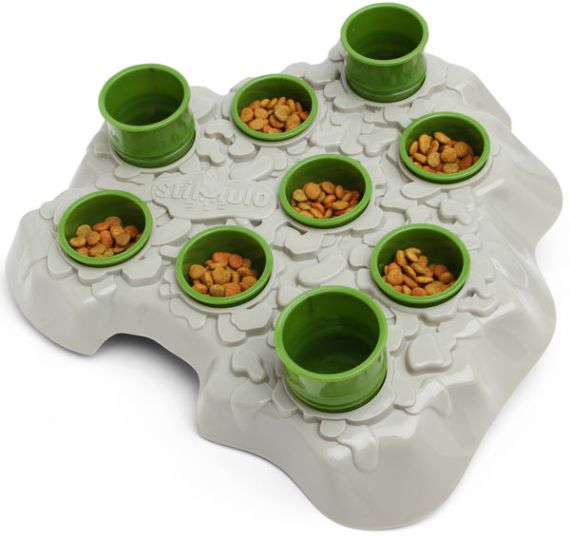 Hide the bits of kibble in the bowl's many tubes. When Kitteh wants food, all he needs to do is reach into the tubes with his paw and fish it out.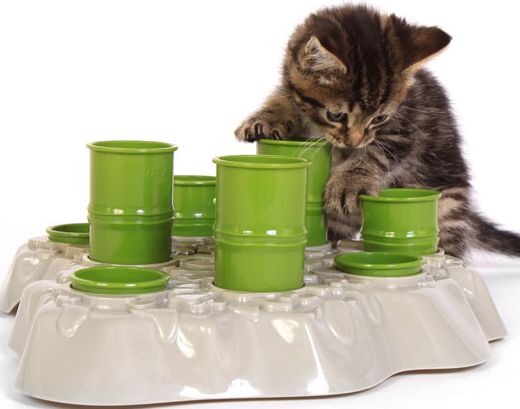 ThinkGeek.com