AYL Kindle Pure White Leather Case + Screen Protector
This AYL Kindle case for Amazon Kindle 3 protects your Kindle from bumps and scratches, keeping your ebook reader looking new and working great. The leather case has a perfect fit on all corners to secure your Amazon Kindle 3 reading device and to provide complete protection.
A full clear screen protector is included to protect your screen from scratches for your Amazon Kindle 3.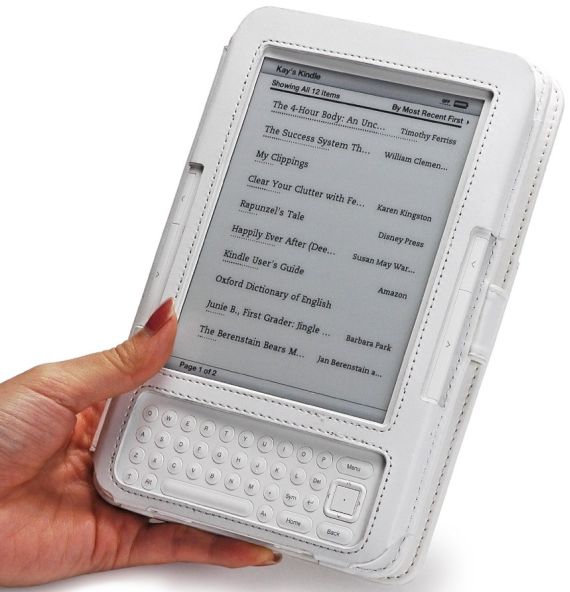 link