3-CH Hughes Defender Radio Remote Control RC Military Helicopter
This New Hughes Defender Military Full Function 3 Channel RC Helicopter is a ready to fly helicopter that has great flight functionality and equipped with the New Gyroscope System for simpliest controls and extreme stabilities.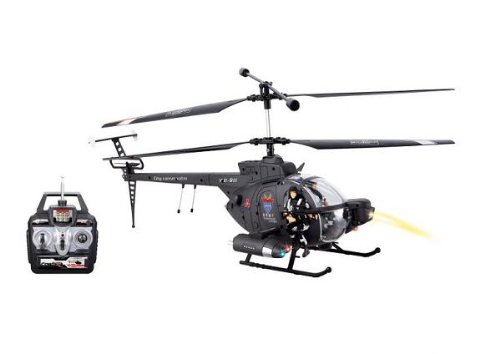 Comes with battery, charger and transmitter. The Hughes Defender RC helicopter can go forward, backward, left, and right. This Hughes Defender even equipped with bright flashing muti-color LED lights and even 2 action figures for true vivid flying actions!!!
link