Nebulophone Mini Arduino Synthesizer Kit
The Nebulophone is freakin' awesome and really fun to play. It's sort of like a Stylophone on crack – you use a stylus to play a note – but that's about where the similarities end. The Nebulophone has all sorts of fun buttons and dials to alter the waveform; adjust decay, portamento, keyboard mapping, and arpeggiation; and so much more.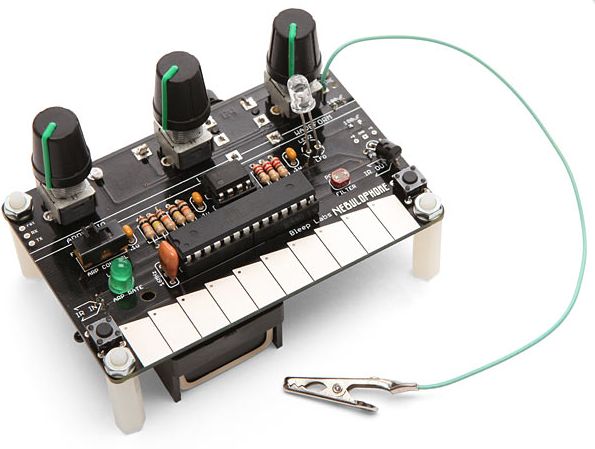 Plus it's got a light controlled analog low-pass filter that adds even more fun. Our first song created on the Nebulophone is called, "Ty's Goatee" – what's yours? Get a Nebulophone today, enjoy assembling it tomorrow, and begin rocking out the day after.
ThinkGeek.com