Go Anywhere Table and Footrest
Car seats and boosters leave little legs dangling…that can cause poor circulation and uncomfortable numbness. Finally there's a solution: this revolutionary footrest/table combo—there's nothing else like it!
The ingenious footrest relieves pressure points in the legs, while the versatile snack/activity tray keeps little passengers occupied. Footrest and tray adjust vertically for growing kids and may also be angled for added comfort. Supports children up to 60 lbs. The versatile table detaches for other uses and includes two clever accessories: use the clamp to attach it to your dinner table and the spike to convert it to a raised picnic tray.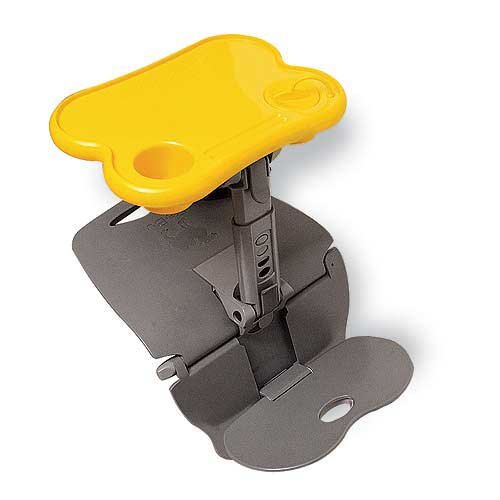 Go Anywhere Table and Footrest