Acoustic Research Rotating Docking System
The Acoustic Research ARS35i App-Enhanced iPad Docking System is specifically made to showcase your iPad, but that doesn't mean you can't use it with your other devices like iPods, iPhones and mp3 players.
It has a motorized moving arm that holds your iPad and can rotate it to a vertical or horizontal position. It can be used with multiple apps and actually enhances the use of apps. It has a video output port so you can use it with video components and an audio input for additional mp3 player connections.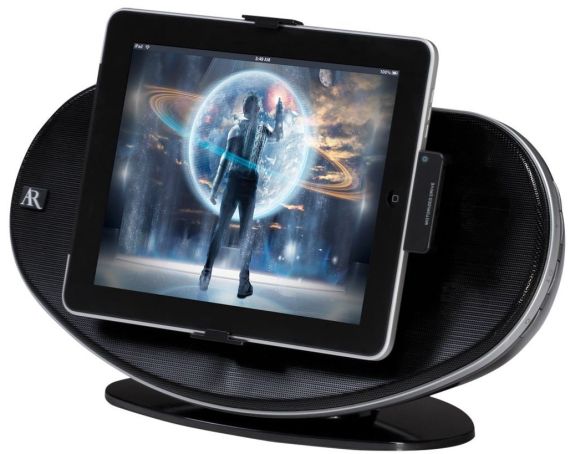 Included with the ARS35i are five adapters for: iPad, iPhone 3, iPhone 4, iPod Touch and iPod nano.
link