Angry Chef Paper Towel Holder
Don't be bushwhacked by wet hands or ambushed by drippy counter-tops…mundane is on the chopping block! A paper towel holder that's anything but dull, this cutting edge towel dispenser is an amusing illusion that's perfectly safe!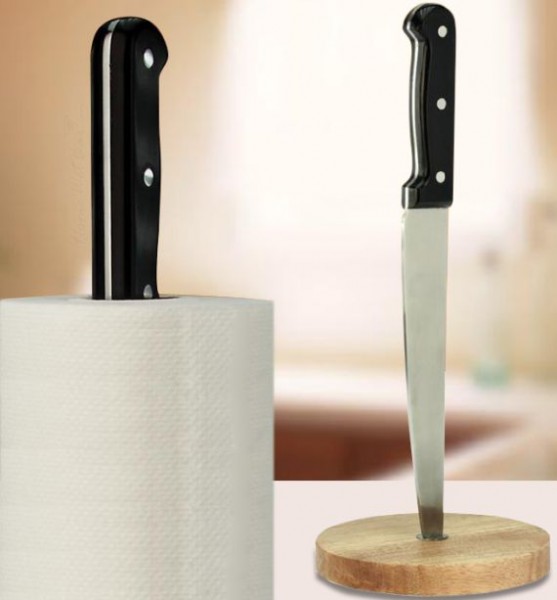 Featuring a hefty solid wood base and hilariously blunt chef's knife, this paper towel holder is spacious enough for those heavy-duty rolls and an ideal gift for those that love to be pointedly practical!