Eximus – Android 2.1 Tablet
The latest and smartest tablet solution around comes with Android 2.1, WiFi, a 7 inch touch screen, front facing camera, HDMI output, and powerful hardware to make it all happen.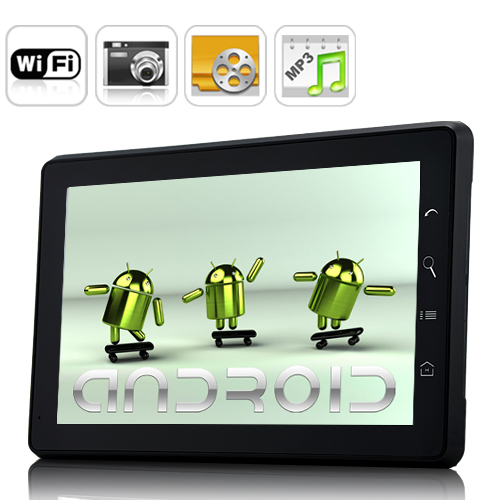 With the Eximus, you have the best way to experience the web, email, media, ebooks, games, and everything else. Anything is possible with the Eximus – let it make your life easier.
Browse the internet using WiFi, watch videos on YouTube, read ebooks, send emails, play your favorite games – do whatever you want, when you want.