Emergency Solar Dynamo Radio LED Lights Charger
It comes with AM/FM/SW/weather band radio, thermometer, cell phone charger jack, bright LED flashlight, and a flip up LED reading Light.
Unit is small, compact, light, and easy to carry.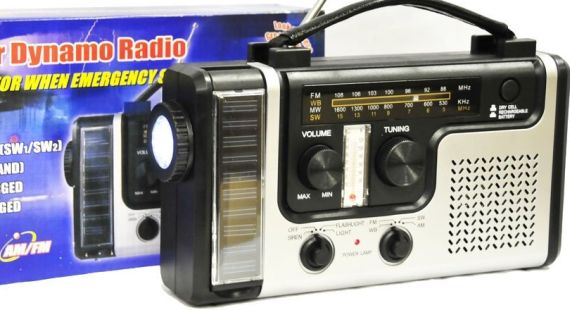 It can be charged by solar, hand crank, 110 outlet (power adaptor not included), or 3 AAA batteries (not included).
Emergency Solar Dynamo Radio LED Lights Charger Crank