2.0 Full USB Mini-Speaker Kit; An outstanding design, honed to appeal to female audiences: the alliance of a unique shape, lacquered black colour and transparency effects.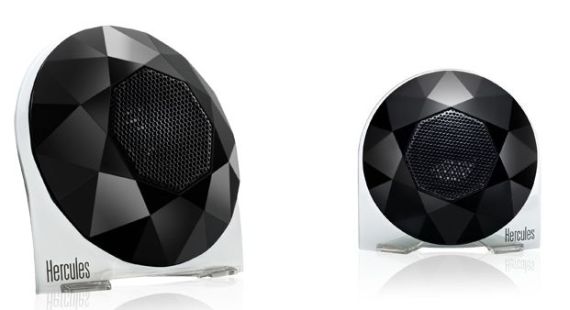 Full USB: power and audio via one single USB cable, ensuring unequalled ease of use;Wired mini-remote control for volume setting s (+ / – / Mute).
An ideal speaker kit, designed to follow computers everywhere:
– Super compact satellite measurements: 9 x 6 x 8.5 cm
– Black velvet case with reinforced compartments for protection and transport
Magnetic-shielded speakers for an interference-free environment;Clear ABS base – the satellites seem to float in mid-air.