PlayStation 3 Bluetooth Headset 2.0
The Bluetooth Headset leverages advances in voice technology to bring next generation features to the PLAYSTATION 3 system.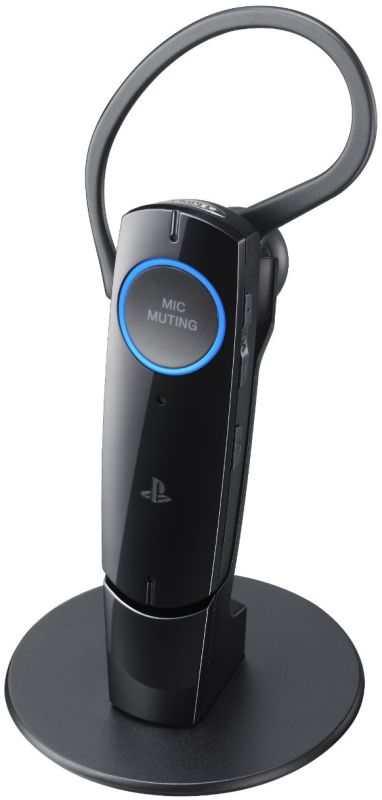 It features High-Quality (HQ) mode which provides wide-band and dual microphone input to enable accurate speech recognition required to support "voice command" and "voice animation" features that will be offered in select games on the PS3 system.
Easy pairing with the PS3 system, in-game Headset status indicator, included charging cradle and easily accessible microphone mute button make it user-friendly.
PlayStation 3 Bluetooth Headset 2.0