True View Dual Reverse Cameras
One camera offers a wide angle lens to give you a wide view of objects that are close to your car. This is great for discovering hidden objects in your blind spot while reversing. The second camera gives you a better view of objects that are farther away which helps you accurately judge distance. Both cameras come with a full color, 1/4 inch CCD image sensor that offers brilliant colors and detailed video that will give you the confidence and clarity you'd expect from your rear view camera.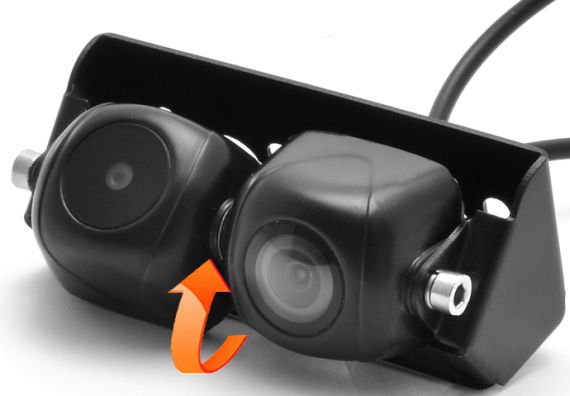 The improved True View reverse camera eliminates the issues of traditional parking cameras by inverting the image back to your monitor. This shows you exactly what you would see as if you where looking behind your car while reversing. The result? Your parking and reversing abilities become highly accurate and it really makes reversing so much safer and predictable than before.