CaseCrown Flip Stand Case for the iPad 2
Protect the Apple iPad 2 with this CaseCrown Synthetic Leather Flip Stand Case. Easily install your iPad 2 into this Synthetic Leather style case for long lasting stylish protection.
It's made out of a tough synthetic leather material that will stay taunt but won't be abbrasive against your iPad 2. Use the Flip cover to transform your protective case into a viewing stand.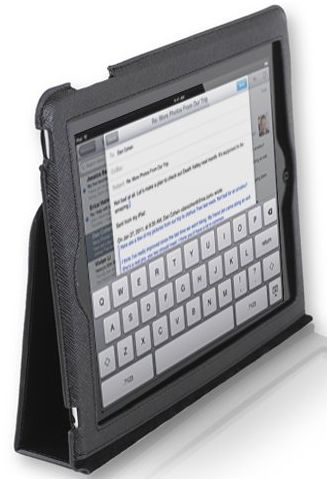 It's perfect for watching videos, reading books, or just general usage. The elastic portfolio style enclosure strap makes it easy to close and secure this case for easy travel!
link