Goliath Indash Car DVD Player
The Goliath sports a region free DVD player. Region free means it will play any DVD disk regardless of region or copyright. Insert an SD card or attach a USB flash drive with audio or video files and The Goliath will play those no problem. It plays CD's, it's got AM/FM radio and even a PAL/NTSC analog TV tuner.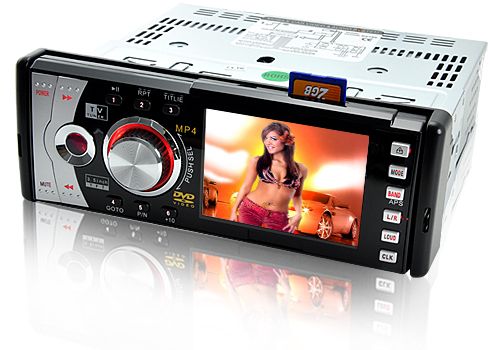 Regarding it's power harness, basically the red and yellow wires with fuses on them connect to positive, black to negative. There are 4 pairs of wires for easy twist and connect to each of your car speakers. Each pair comes with a solid color wire and striped wire of the same color. Solid goes to the positive branch of your speaker wire while striped goes to negative. If you got through high school, this shouldn't be too hard.