Step2 Grand Walk – In Kitchen
The kitchen features a combination of cooking and dining areas to encourage multi-child play inside and out and includes three realistic electronic features: microwave, stovetop, and phone. Custom appliances include a pretend grill and electronic stovetop burner.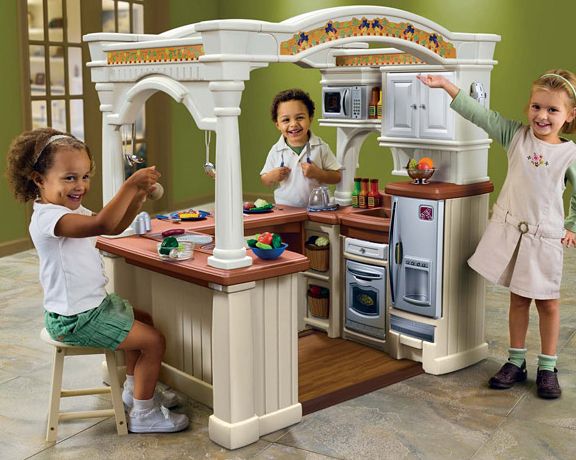 Over six feet of spacious granite-look countertops provide areas for cooking and dining fun and realistic oak hardwood foam flooring provides comfort and style. The special frying pan and boiling pot activate realistic frying and boiling sounds in the stove's front burner, and the large sink has a realistic swivel faucet with push button.
link