ThinkPad X220 laptop and X220 Tablet
The next generation of the Lenovo ThinkPad X220 laptop and the X220 convertible Tablet PC coming in April.
They feature improved durability with wider drain-holes in the spill resistant keyboard and a 50% improvement in drop test performance4.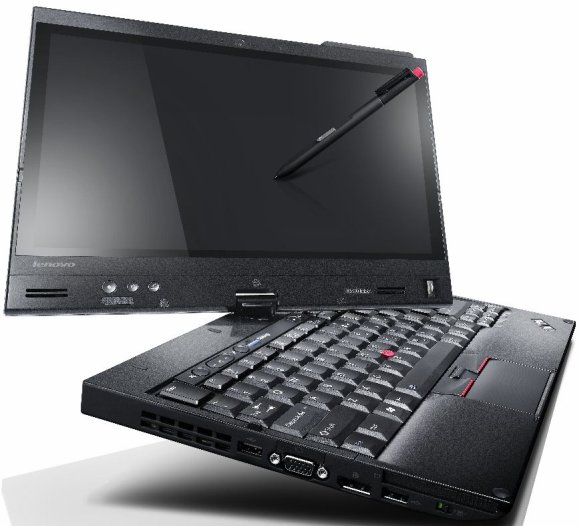 The ThinkPad X220 offers up to 15 hours of battery life with a standard 9-cell battery. Battery life jumps up to 24 hours by adding the new ThinkPad external battery. The convertible tablet starts under four pounds with its standard 4-cell battery. When combined with a 6-cell battery and the external battery pack, the tablet can run for 16 hours continuously on one charge. Users charge the PCs on the external ThinkPad Battery connected to the PC or separately, and a charge indicator shows when the battery reaches a full charge.
Prices for ThinkPad X220 laptop and X220 Tablet start at approximately $899 and $1,199, respectively.