Moshi Voice Control Reflection Alarm Clock
Set your clock and get the time and temperature, too, by just speaking! The voice-controlled Moshi Reflection digital alarm clock may just be the easiest alarm clock you ve ever used not to mention the most talkative!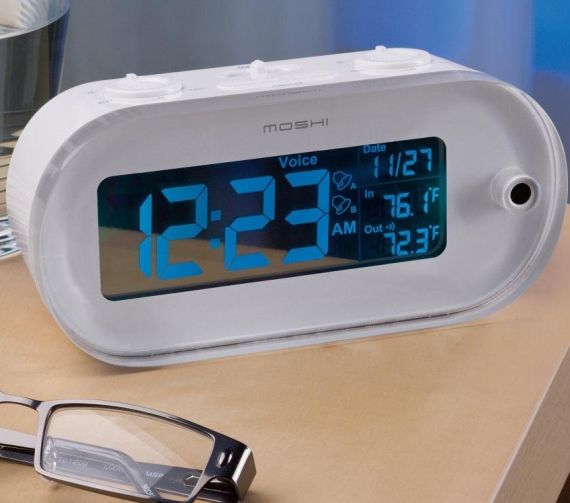 Moshi activates at the sound of your voice, responding to multiple commands that include Set Time, Set Alarm, Snooze and more. It features dual alarms, 12/24-hour LCD display with adjustable brightness, 9-minute snooze, 6 nightlight colors and record and play voice memo function.
link