Swarovski Roller Figurine
The fully faceted roller in Blue Turquoise and Black Diamond crystal has been captured in mid-flight.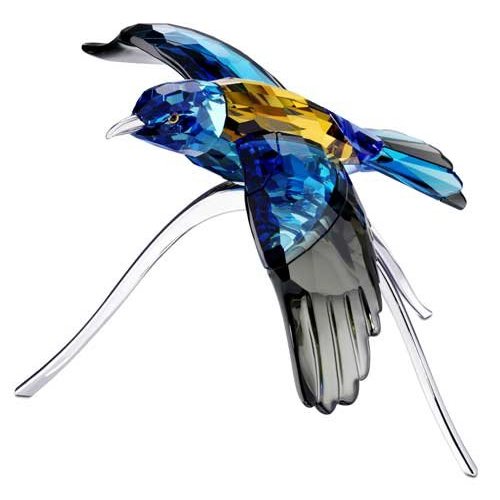 The elegance of the gliding bird is enhanced with its eye-catching colours with Scuba Blue and Topaz crystal accents. The strong and vibrant colours perfectly complement the lively nature of this bird.
Swarovski Roller Figurine, Blue Turquoise