Panda Pal Portable Speaker
Great portable sound for your Laptop, Netbook, iPod, iPhone, iPad, MP3 Player, computer, cell phone, and more; External battery pack recharges up to 1,000 times from the power of the SUN, AC or USB power; Included battery pack can power the Panda pal with 5 hours of music play time from a single charge.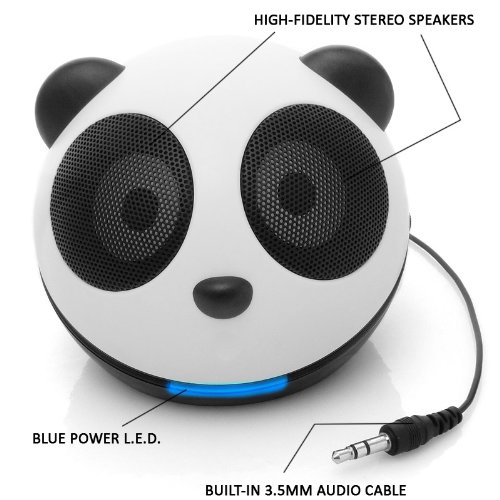 GOgroove Panda Pal Portable Speaker With 1500mAh Solar Rechargeable Extended Battery for Google Android HTC , Motorola Droid / Apple iPhone , iPod , touch / Windows / T Mobile Smartphones and more! – 5 Hours of Music on one Charge!