Classical Vehicle Style RC Car – review
0607-5 Classical Vehicle Styles RC Car review
Who dosen't like to play with a RC car? You may be honest with me…
When the postman bring me this toy from Mini in the box shop, I turn off the computer, switch off the cell phone and start to play for few hours. After that I decide to write a mini review for this mini car.
Open the box
The box is made by plastic and when I saw it for first time I was thinking "wow, the car is really small. I wonder if it really run…".
You cannot see the remote control until you open the box.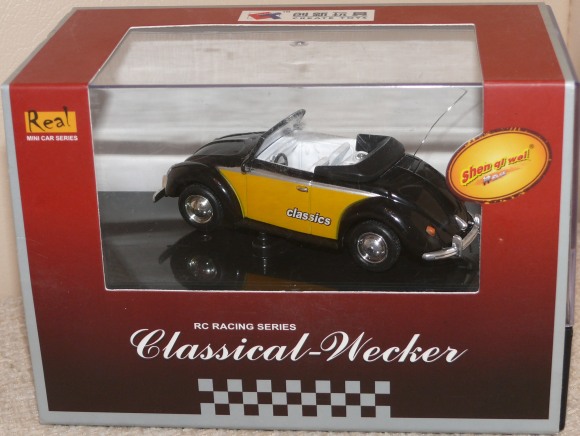 First impressions
The remote is 5-6 times bigger than the car… It feature two 2-ways pads (looks like 4-way, but is not) and a "speed up" button. From ergonomically point of view the controller is well designed and my little son and I dosen't have any problems to control the car.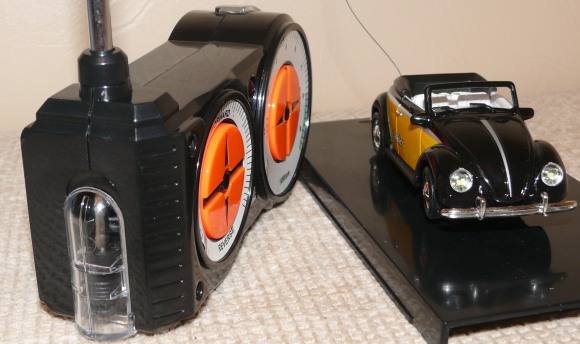 Setup
The remote work with 4*AA batteries, and the car has own rechargeable battery (non removable). Controller has a charge line to charge the car. A red LED indicate when the charging is in progress (usually few minutes).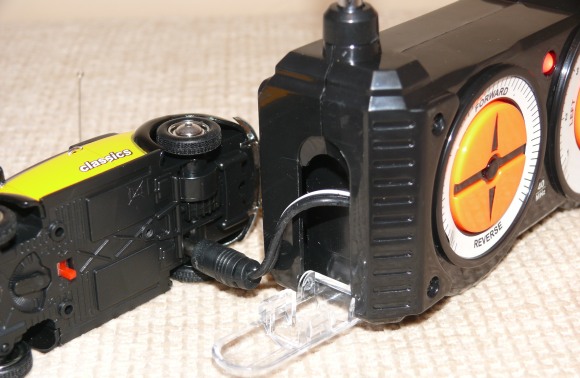 Design
The car is not a piece of art but I was pleasantly surprised to see a lot of details inside. No open doors was the only issue.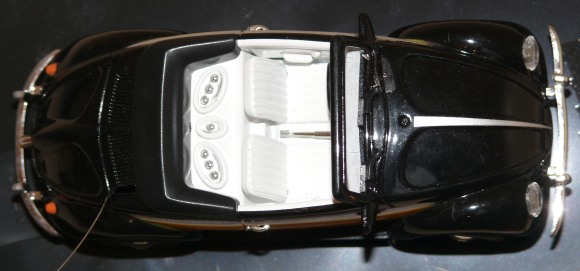 Details
Its turn on headlights automatically when your run forward. I like this feature!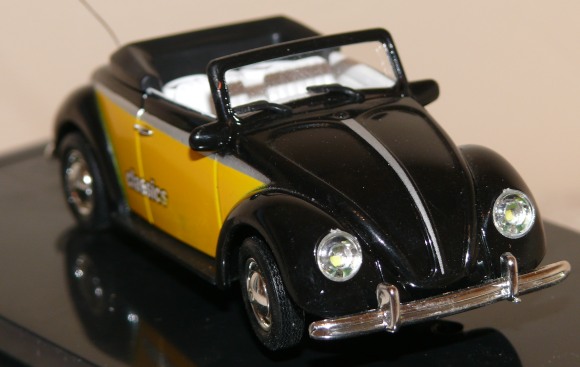 I don't know who think to write "classic" on a classic car but is not a good idea for a collector.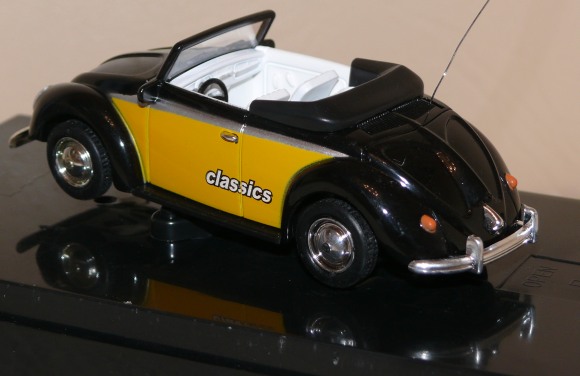 Conclusions
It is a nice gift for a kid or for an adult like me and it come wiht a good price (21 USD). No rocket science to operate it. Be aware where you play with it because dirty and hair are the biggest enemies of its wheels.