Car DVR with Motion Detection
Capture high quality videos at a fraction of the price with this compact and convenient car DVR with motion detection.
This mini Car DVR with Motion Detection can cater for many different needs:
* Hidden Spy/Surveillance:
With its slim design and motion detection recording ability you can use the DC38 as the perfect covert surveillance or undercover video recording spy camera.
* Hobbies/Sports Action Camera:
Why not record your best tricks and show them to your friends and family or upload them to YouTube and show the world!
* Office Events:
The suction mount and its built-in mic make it ultra convenient for recording video and audio from interviews, conversations, group meetings and work demonstrations.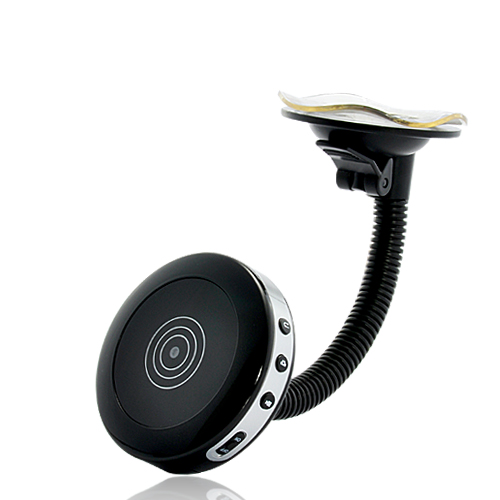 Manufacturer Specifications
* Primary Use: Mini DVR
* Image Sensor: 1.3 MP CMOS
* Viewing Angle: 72 degrees
* LUX: 1
* Mode: Video Cam / Picture Camera / Playback
* Resolution:
– Video: 640×480
– Picture: 1600×1200
* Recording Format:
– Video: AVI (Motion JPEG)
– Picture: JPG
* Frame Rate: 20-30 FPS (variable)
* Storage: SD/MMC card up to 32 GB
* Record Mode: Cycle
* Cycle Length: 20 Min per file
* Motion Detection Recording: Yes
* Built-in Mic: Yes
* Connector:
– USB 2.0 (file transfer/Charging)
* Power Source: Car lighter, AC wall adapter, USB
* Internal Battery: BL-5C 1020 mAh
* Battery Run-time: up to 3 hours
* Charge Time: About 4 hours
* Dimension: 75 Diameter x 20(H) mm
* Certificate: CE, FC
* Manufacturer Ref: SJH21D6Z40SS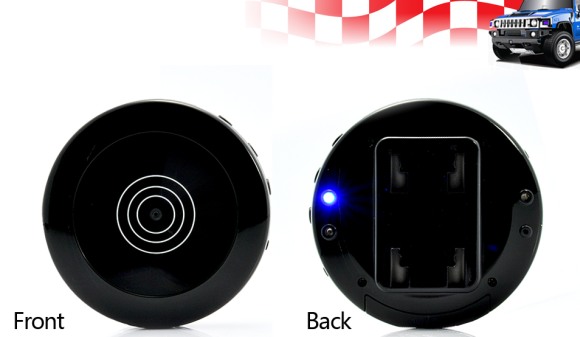 Product Notes
* Variable frame rate of up to 30 FPS
* Built-in microphone lets you record audio as well
* Playback your recordings on your TV through the A/V out cable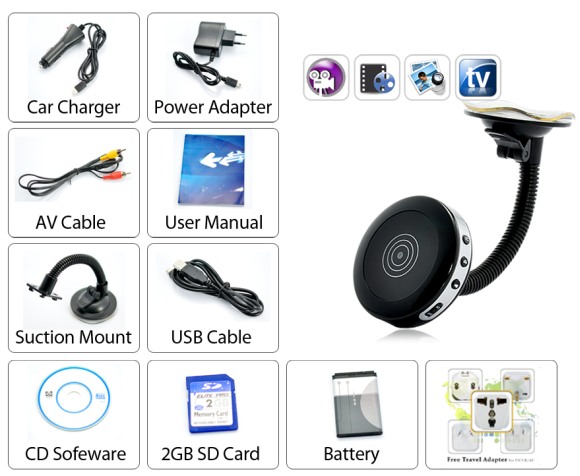 Package Contents for Model CVSB-DC38
* Mini DVR
* Suction Mount
* USB Cable
* A/V Cable
* Car Charger
* User Manual
* Battery
* CD
* Wall power adapter 110-240V