CES 2011: Victorinox Swiss Army
Victorinox Swiss Army launch Victorinox Slim, Victorinox Slim Duo and Victorinox Secure SSD.
The Slim line includes advanced USB flash drives—which are available in flight friendly versions—featuring unique designs and colors, slim dimensions, and data storage of up to 128GB. The Secure SSD is the world's smallest 256GB solid-state drive, delivering three times faster read speed and more than double write speed when compared with standard high speed USB Flash devices.
• Victorinox Slim (link) and Victorinox Slim Duo—combines portable data storage USB device with VSA's standard pocket knife functions, such as blades, nail files, and scissors, and available in flight friendly version.. Products are waterproof, shock, resistant, and available in stylish color choices including red, blue, orange, pink, green and silver. The memory capacity is up to 64GB for the Victorinox Slim and 128GB for the Victorinox Slim Duo
• Victorinox Secure SSD—the world's smallest 265GB solid-state drive, the Secure SSD includes a Swiss Army Knife and offers secure data encryption, in addition to delivering superior read and write speed when compared with other high memory USB drives. Additional features include: Bistable LCD/e-Paper, Graphic display, 96 x 48 Pixel Monochrome; option to personalize text on the display, dynamic power management, 32 bit high speed processor
CES attendees will also have the chance to demo the following Victorinox USB flash drives, each of which is available in flight-friendly versions: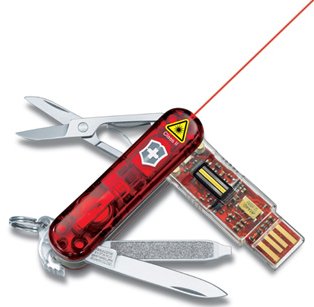 • Victorinox Presentation Master—removable USB flash drive combined with the craftmanship of a Swiss Army Knife. Device features Bluetooth® remote control for computers, laser pointer, secure data encryption, fingerprint authentication, and up to 128GB storage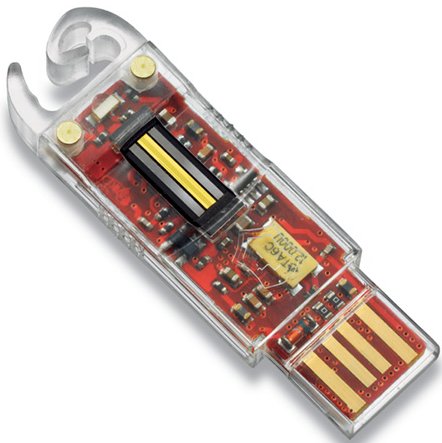 • Victorinox Secure—Swiss Army Knife featuring a removable USB flash drive with secure data encryption, fingerprint authentication and up to 128GB storage
• Victorinox Flash—combines all the functionality of a Swiss Army Knife with a USB flash drive offering up to 128GB of memory. As are all Victorinox Memory devices, product is perfect for transporting pictures, music and other files
Link