Digital FM Alarm Clock Radio Speaker Dock for iPod/iPhone
This functional clock radio has a wealth of features that make it the ideal alarm clock for anyone with an iPod or iPhone.
Simply choose the song on your iPod/iPhone the night before, and it will automatically begin playing the next morning at the set alarm time.
This device comes with a built-in digital FM tuner so you can choose to wake up to your favorite radio station.
The selected station appears on the LCD screen, and you have the ability to save up to 20 different station presets.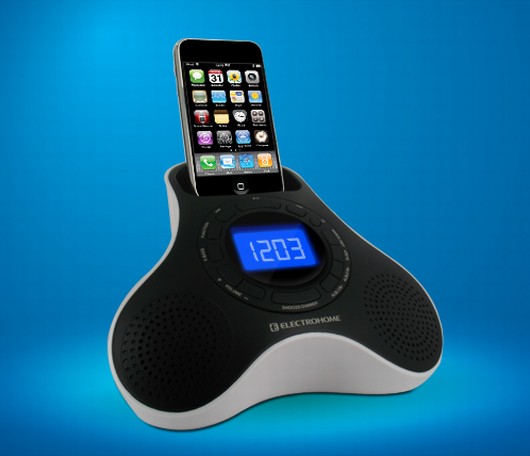 Electrohome ELE-IC1088WK Digital FM Alarm Clock Radio Speaker Dock for iPod/iPhone with Dual Alarm, Battery Backup & Video Out