Today, our weekly TOP 7 is dedicate to Yoda. Maybe we should start with some Yoda quotes like "Size matters not, … Look at me. Judge me by size, do you?" or "Fear is the path to the dark side. Fear leads to anger. Anger leads to hate. Hate leads to suffering."
As you perhaps know, Yoda is a Star Wars character. Yoda appearing only in the second (Star Wars Episode V: The Empire Strikes Back) and third original films (Star Wars Episode VI: Return of the Jedi) but in all three prequel trilogy films. Yoda has a long life as he dies at 900 years old. Now I think to what Robert Louis Stevenson wrote: There is only one difference between a long life and a good dinner: that, in the dinner, the sweets come last.
Here we go with our Yoda Top 7
Because Christmas is near,  Christmas Santa Yoda in plush form is placed top first by us. No litigation please!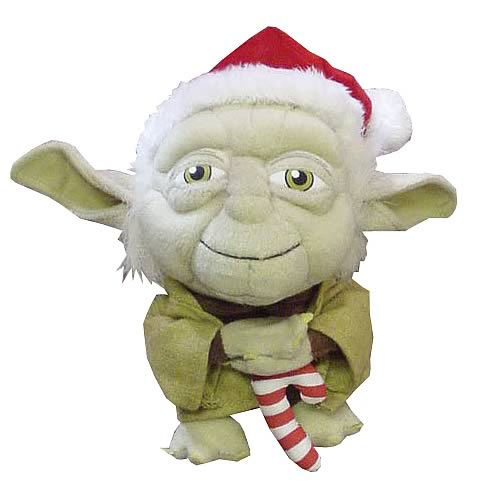 You can buy it from EntertainmentEarth.com
We need some lights for Christmas night so we decide to give a chance for Yoda Light Set

Kurt S. Adler 10-Light Star Wars Plastic Yoda Light Set, 30-Inch Lead Wire and 12-Inch Spacing.
Unprotected desk? Star Wars Yoda Talking USB Desk Protector can help you… or just decorate your desk. You decide.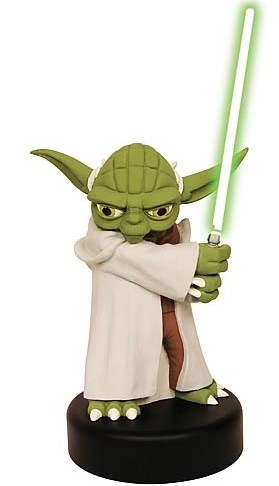 EntertainmentEarth.com
Give your sensitive information into Yoda's hand. Or Yoda's head. Anyway, to the Yoda Usb Drive! Yoda has short memory for our times, only 4GB, but the force will be with you.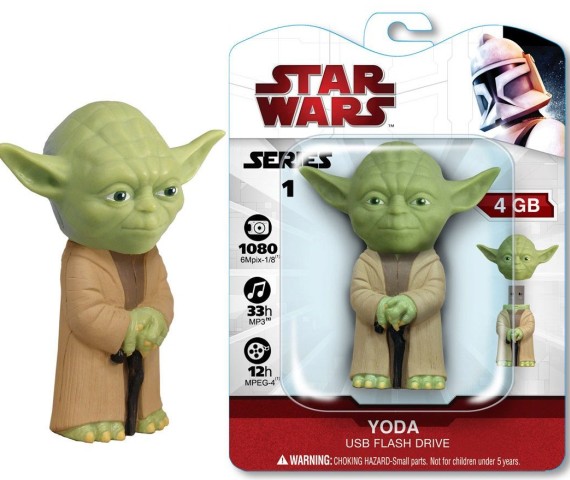 Tymemachines Powered by Funko 4Gb Yoda Usb Drive
Carry your netbook in a nice Yoda Plush Backpack. Or carry your tea. Or sandwich. Or … you get the idea, right?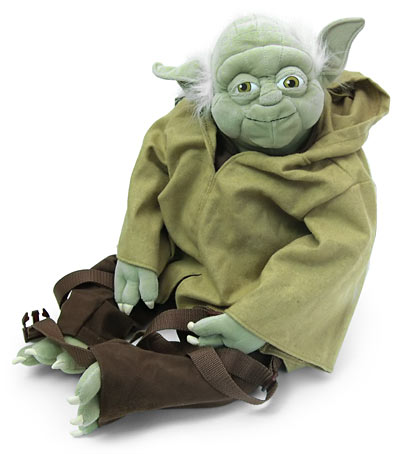 ThinkGeek.com
Cold Christmas night? Star Wars Yoda Slippers will keep your feet warm and also you will be so funny.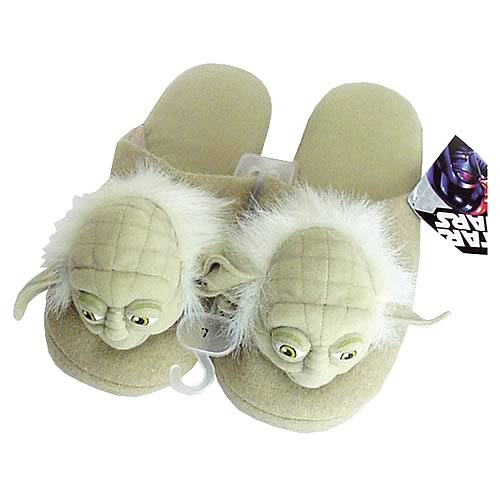 EntertainmentEarth.com
Idea for next golf game. Bring the Star Wars Yoda Golf Club Cover with you and you will talk about Star Wars all day with your golf partners.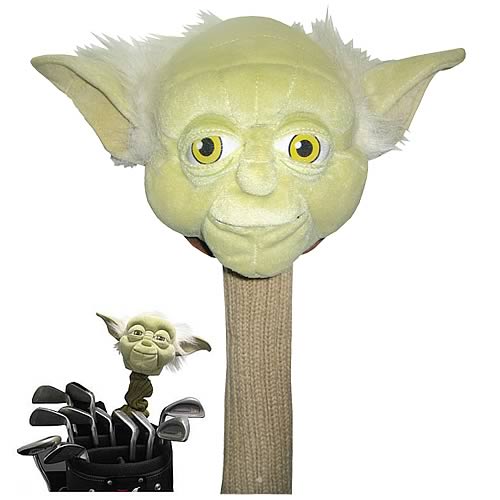 Comic Images Yoda Driver Club Cover