Waterproof 720P HD Sports Action Video Camera
With 30 fps AVI format motion picture at high-definition 1280×720 resolution, you'll record every single frame and every single action .
When you're back home resting, just connect the camera to your TV using HDMI to replay everything back in real-life detail and relive your exhilarating moments again and again.
Extreme sports demand extreme durability. Despite the compact size, this sports action video Camera can take whatever you throw at it and is completely waterproof, so you can safely take this camera everywhere you go and never have to worry about harsh weather conditions or mild impacts again. With the Poseidon, you can finally go water surfing and capture every wave (and crash) in perfect high definition, or just strap it on and go exploring underwater.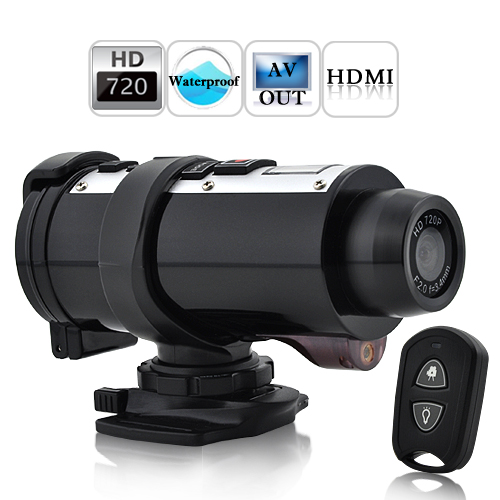 link