Wireless Weather Station Atomic Time
The Ambient WS-1090 is a compact, easy to install complete wireless (915 MHz) home weather station with impressive reliability at a very low cost.
The WS-1080 weather station measures wind speed, wind direction, temperature and humidity (both inside and outside), rainfall and barometric pressure, and calculates dew point and wind chill.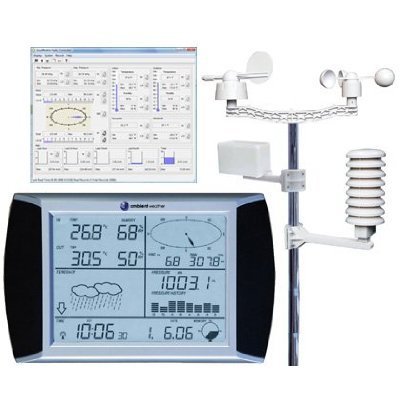 Link
The weather station's touch screen console displays a wide range of parameters in an easy-to-read format on a large LCD. The attractively thin console can be placed on a desktop or mounted to a wall.
The console archives 4080 historical records and can be reviewed with a touch of the back lit console.
Includes a USB port and EasyWeather PC software (free PC web publishing software available, including Wunderground hosting services).