Heelys Nano inline footboard
The Nano is made with Eastman Tritan copolyester, which is lightweight, rugged and BPA free. It measures approximately 15 inches long and 7 inches wide, and is small enough to fit easily in a backpack or in a school locker. The premier edition will sport a red translucent top and solid black bottom, lenticular graphic insert, and two-graphic wheels.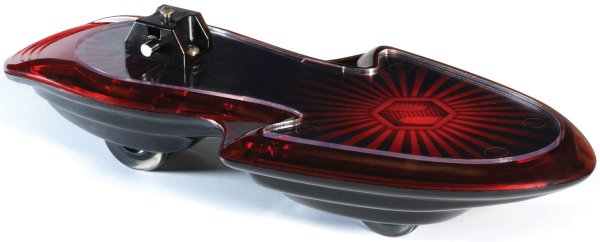 The Nano is compatible with all sizes of any Fats and Mega style Heelys skate shoes and works by simply removing the wheel from one of the shoes and snapping the wheel bracket into the Sole-Link, like a ski or snowboard binding.
The Nano is available now in Heelys' online store for $85.