7 Swarovski Xmas ornaments
Are you excited about the Xmas coming up? I'm! This is first article about ornaments for Christmas in 2010. If you already start to look for a beautiful xmas ornament this article will give you some interesting hints.
As you can see below, I make a top 7 Swarovski Xmas ornaments. I use for this top stunning decorations from Swarovski Christmas Collection 2010.
7. Presents
Make a present of a glass ornament! Two gift boxes in faceted crystal – the bottom box in Satin crystal and the top box in clear crystal with Comet Argent Light coating on the bottom surface. The two are held together with a silver-tone metal bow and ribbon accent.
6. Magical Christmas Tree
We all want to have a unique Christmas tree. Magical Christmas Tree glimmers in faceted clear crystal with what appears to be floating stars in Comet Argent Light crystal. The tree top flaunts a shining star in Golden Shadow crystal.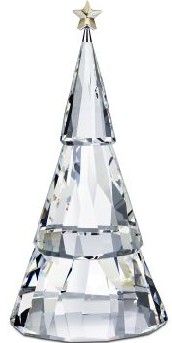 5. SCS Christmas Ornament
This amazing Christmas ornament adds a warm, golden glow to your xmas decorations.  It is created in softly sparkling Golden Shadow crystal. It is exclusively available for SCS members.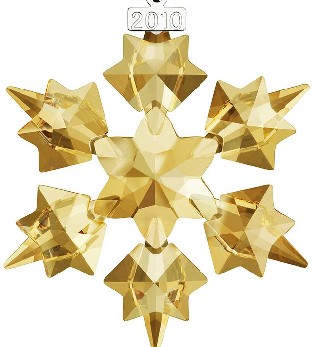 4. Sparkling Candy Cane
This ornament tree makes an eye-catching and original table, napkin or window decoration. I should order at least 10 pcs but the high price keep me to only 1…
3. Winter Berries
Add a touch of vintage style to you Christmas decorations! Winter Berries features Light Siam Satin crystal leaves and clear crystal berries. The little bell makes a soft jingling sound. Hanging elegantly on a white satin ribbon, it adds a timeless sparkle to your tree.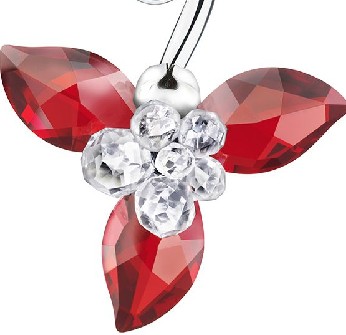 2. Christmas Kris Bear
The adorable Christmas Kris Bear sparkles in clear crystal with delicate wings and a festive star in Golden Shadow crystal. This charming little fellow evokes strong emotions and also makes a wonderful present for people of all ages.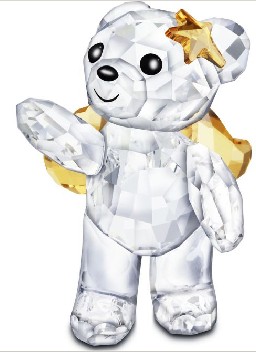 1. Crystalline Tea Light
This is a must have luxury xmas decoration! With nearly 1,600 sparkling little crystals encased in an elegant 18-faceted clear crystal base with silver-tone metal details, Crystalline Tea Light add the luxurious sparkle of style to your table decorations.
I hope this article give you a lot of Christmas decorating ideas, and stay tune on 7gadgets because more articles about Christmas trees ornaments coming next.