The Classic Silberpfeil Racer
This is the classic children's foot-powered ride-on toy inspired by the Mercedes-Benz Silberpfeil race car that dominated Grand Prix auto racing between 1934 and 1939. Known as "Silver Arrows" because German competitors stopped painting their cars in an effort to reduce overall weight (thus, exposing bare metal), this car replicates the ventilated engine cowling and radiator grill, the chromed eight-cylinder exhaust manifold and twin exhaust pipes, and the dorsal-mounted gas cap of the original. Steel 9″ wheels and rubber tires provide smooth rolling on sidewalks, driveways, and patios, requiring only the push of the foot from a rider aged 1-3 years old.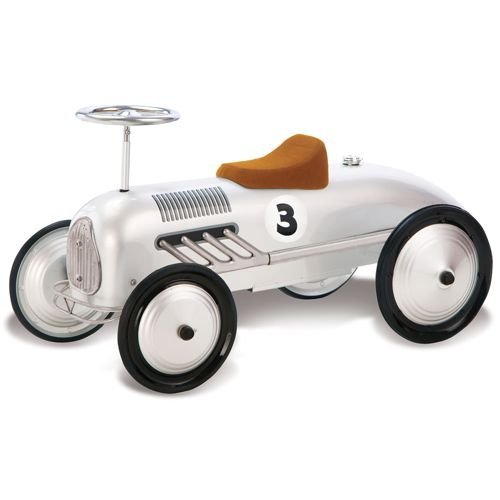 The Classic Silberpfeil Racer.