What is the best cell phone contract?
Usually I spend a lot of time with searching for the best deal when I want a new cell phone number for a new employee. What is the best cell phone contract? How to save money with a new and cheaper phone contract? Every mobile phone networks come with great offers at … first glance. It is difficult to decide what the best solution for your needs is. And it is a important decision because usually you cannot change the contract for 1, 2 years depend of what you take.
From my point of view a good solution is contract like sim only Deals. This kind of contracts allow you to get a new tariff for your phone with a new SIM card and are usually cheaper than normal phone contracts as no new phone is included in the deal. You can keep your existing phone and phone number and get a cheaper plan but with same or even better features. You can focus only on SIM contracts. Magic, isn't it?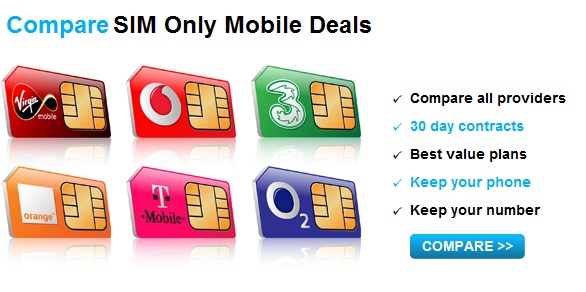 Best of all you can easily search through sim only contracts and choose fast the most suitable for your needs.
Take for example this: You need over 1000 minutes at under £30. Seems Like an Impossible? Let's see: go to the compare page select 1000 or more in Minutes box and £30 or less in Monthly Cost. Now search and … choose from four plans! Nothing magic, just a search for what you need.