LEGO Harry Potter Freeing Dobby
With the help of Harry Potter, free Dobby from his master Lucius Malfoy/bTrick Lucius Malfoy into freeing Dobby, the house elf! Then use Dobby to protect Harry Potter and send Lucius flying down the hall with a magic blast as he tries to get revenge in this Harry Potter and the Chamber of Secrets scene.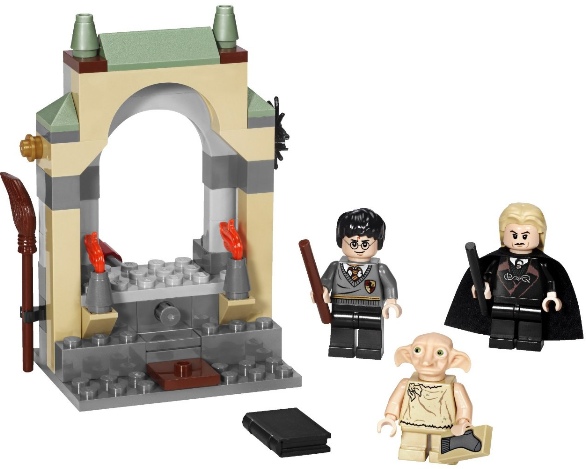 LEGO Harry Potter Freeing Dobby (4736)
LEGO Harry Potter the Burrows
Attack at The Burrow!/bThe Burrow is under attack! Race into the reeds to save Ginny and battle the Death Eaters before they destroy the Weasleys home!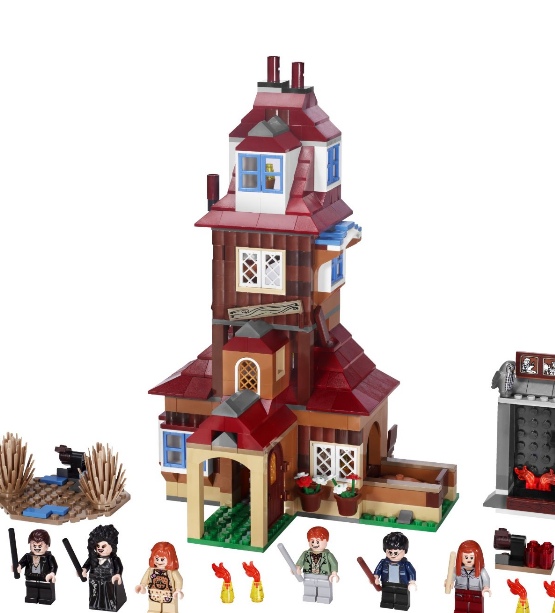 LEGO Harry Potter The Burrows (4840)
DUPLO LEGOVille Airport
The worker is loading up the luggage cart, the mother and child are boarding the plane, and the pilot is getting ready for take-off while the airport tower keeps an eye on everything.
LEGO DUPLO® LEGOVille Airport 5595
LEGOVille Train Starter
All aboard! Here comes the train! This fun and imagination-inspiring set includes everything a toddler needs to start building and playing: Train tracks, a bridge, a platform station, two passengers, a friendly engineer, and a motorized train that really makes sounds when you pretend to fill it up at the pump!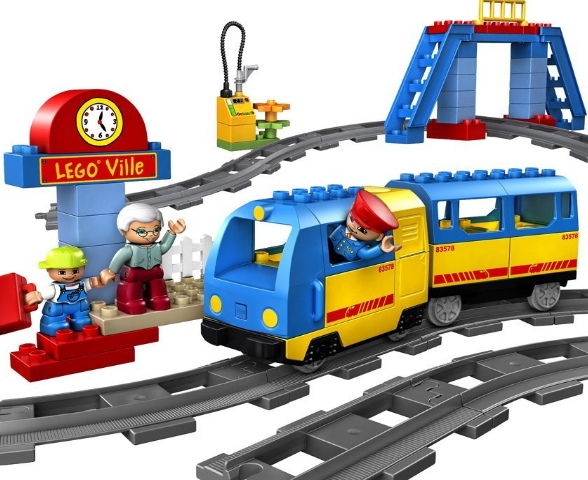 LEGO DUPLO® LEGOVille Train Starter Set 5608
Winter Village Bakery
Return to yesteryear with this festive holiday scene!/bIts a winter wonderland in this snowcovered little town! A specialdelivery evergreen, all ready for decorating, arrives at the treesellers stand by horsedrawn cart, while ice skaters frolic on the frozen pond with colorful lights and a curious owl perched overhead. Just look out for the freshlyshoveled snow piles one skater has already tumbled in headfirst! At the bakery nearby, the friendly baker prepares delicious holiday treats in his oven and rings up sales at the cash register.
LEGO Winter Village Bakery
Obi-Wan's Jedi Starfighter
Ultimate Collector's Series Obi-Wan's Jedi Starfighter!
Mega Bloks Thomas & Friends Mountain Adventure
Build and rebuild Sodor Island as high or low, long or short as your child wants while Thomas and Percy work the lines to get passengers and supplies to their final destinations. With a number of fun accessories to add fun challenges to your child's Sodor Island route like a track switcher and turn table, he can travel through the tunnels, pass by the water tower and go over the bridge to Tidmouth.