Sanyo VPC-CA102 Waterproof Full HD
The compact Sanyo Dual Camera Xacti CA102 delivers high performance results with multiple features normally found on much higher priced video and photo cameras. It delivers 12X dual range zoom for video and 5x optical zoom for photos.
The CA102's upright, vertical design is extremely portable and easy to use on land or underwater.
The CA102 offers face chasing technology which automatically reads and corrects focus and lighting for up to 12 different subjects.
Videos, still photos, camera menus and settings can be easily accessed with the user's thumb. The CA102's MPEG4/H.264 recording format makes sharing videos and photos via social networking web sites, portable video devices like iPod's, TV's and computers, a breeze. Offering unprecedented waterproof Full HD 1080 video with 14MP digital photos, the CA102 provides a convenient way to capture both videos and photos in daily life or for special events.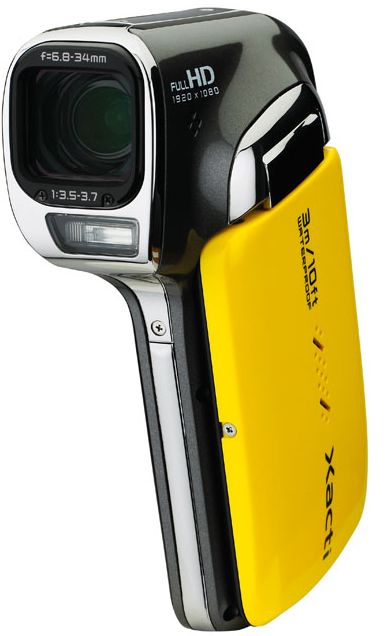 Sanyo VPC-CA102 Waterproof Full HD 1080 Video and 14MP Digital Photos with 12X Dual Range Zoom (Yellow) NEWEST VERSION