iDesign Wafer CD System for iPod and iPhone
This slender all-in-one system docks, plays and charges your iPod or iPhone, plus features a built-in CD player with MP3 playback, a digital clock and an AM/FM tuner with 10 presets.
Advanced NXT flat-panel speakers: big sound, small footprint. What truly sets the Wafer above other stereo systems for iPod are its ultra-thin NXT flat-panel speakers. They have wider sound dispersion than traditional speakers, dispersing sound to both the front and rear of the speaker enclosures for fuller, more dynamic music reproduction. A powered satellite subwoofer adds deep, omni-directional bass, and can be placed anywhere in the room. An included remote controls basic iPod functions plus menu navigation.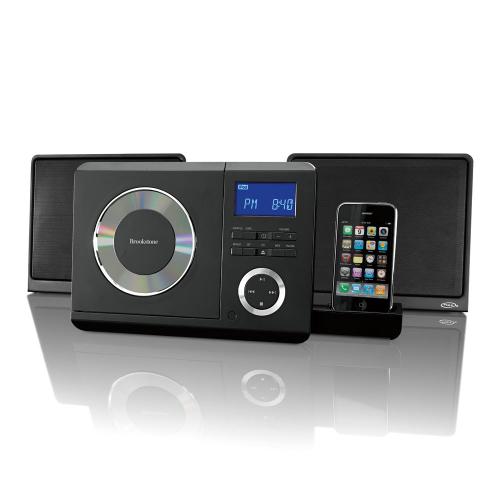 iDesign Wafer CD System for iPod and iPhone