3.5-Inch Desk Lamp Digital Photo Frame
The Sungale Gadget Lamp is the first and only hybrid device that combines the practicality of an eco-friendly LED desk lamp with the versatility of a digital picture frame for hours of fun and entertainment.
Energy efficient LED Desk Lamp sporting an ultra thin 3.5 Inch LCD Screen that displays and stores hundreds of photos of friends and with user friendly navigation buttons and shortcut keys to access content. With internal memory storage of 128 MB with optional SD, MMC, and MS memory card support the Sungale Gadget Lamp can store up to 2 GB of photo file formats.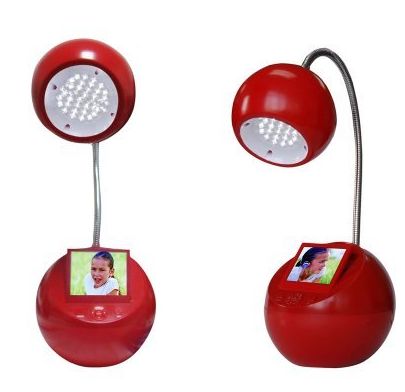 Sungale CD352LD 3.5-Inch Desk Lamp Digital Photo Frame (Red)