The Food Preserving Storage Chamber
This container automatically creates a vacuum when you close its lid, preserving the freshness, flavor, and nutrients of food. The integrated pump quietly removes all of the oxygen inside the box at the touch of a button, inhibiting microorganism growth and slowing the oxidation of fruits, vegetables, and bread, extending their shelf life up to three weeks. The device automatically maintains 16 mbar (the optimal pressure for preserving foodstuffs) and reduces air moisture that can encourage mold growth.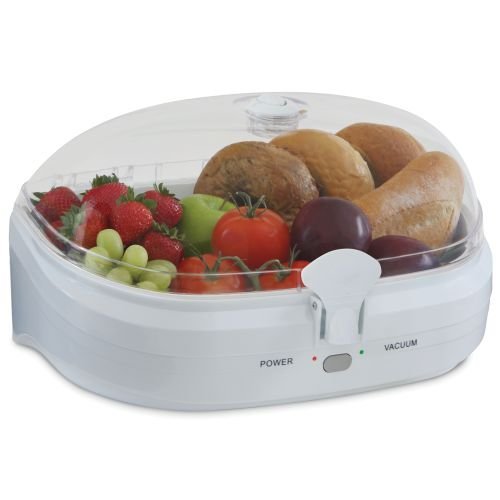 The Food Preserving Storage Chamber.