Christmas gadgets 2009: Gift Ideas
Giinii 8″ Digital LCD Photo Frame
Giinii 8″ Digital Photo Frame:; 8″ LCD, 4:3 Viewing ratio with 800 x 600 resolution;512 MB Internal memory included lets you save, organize, and play up to 3,200 photos; Plays JPEG, TIF, and GIF files; 5 in 1 Card reader: SD, MS, MS Pro, MMC, and xD; Easy setup, no PC required!; Twelve pre-installed photos of US National parks;Built-in Clock/Calendar;Auto Rotate: Photos automatically adjust to the frame orientation.
$79.95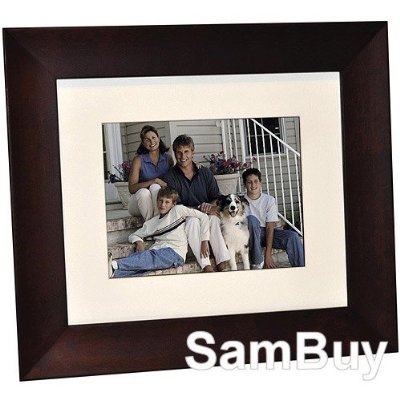 Giinii 8


Coby Digital Photo Frame with MP3 Player
Coby DP710 7-inch widescreen digital photo frame with MP3 player, TFT LCD color display, displays JPEG image files, plays MP3 and WMA audio files, plays MPEG4, H.264, motion JPEG video files, photo slideshow mode with music, calendar and clock with alarm timer, SD,MMC,MS,xD, and CFcard slots, full-size USB port for use with flash memory drives, includes Vividshare PC software for creating custom multimedia slide-shows, attachable remote control, integrated stereo speakers, wall-mountable design with detachable stand, black.

Coby DP710 7-Inch Widescreen Digital Photo Frame with MP3 Player (Black)
Sony 7-Inch LCD Digital Photo Frame
Store up to 2000 images that you can display as single pictures, multiple thumbnails, or slideshow presentations. The 7-Inch widescreen (16:10) LCD screen showcases your cherished memories in WVGA resolution (800 x 480) and vivid color, while an Auto Orientation sensor automatically rotates your photos into portrait or landscape format. Clock and calendar display modes and an included remote control provide added convenience.

Sony DPF-D72N/BQ 7-Inch LCD Digital Photo Frame (Black)
Photo Book 8-Inch Portable Digital Photo Album
8-inch 800×600 high-resolution digital LCD with LED backlighting – Comes with soft leather-like case that protects the Photo Book and makes an attractive presentation.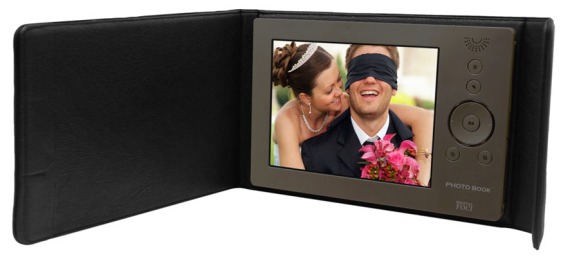 Digital Foci Photo Book 8-Inch Portable Digital Photo Album (PBK-080)
Key Chain Digital Photo Frame
1.8 TFT LCD full-color display; Displays JPEG, GIF, amd BMP image files; Stores over 50 photos.

Coby DP180BLU Key Chain Digital Photo Frame (Blue)
Memoir 8-Inch Scanning Digital Photo Frame
The Skyla Memoir 8-inch Scanning Digital Photo frame not only allows you to easily scan printed photos into high resolution digital photos, it also automatically senses ambient light conditions and adjusts its backlights accordingly for optimal display of photos.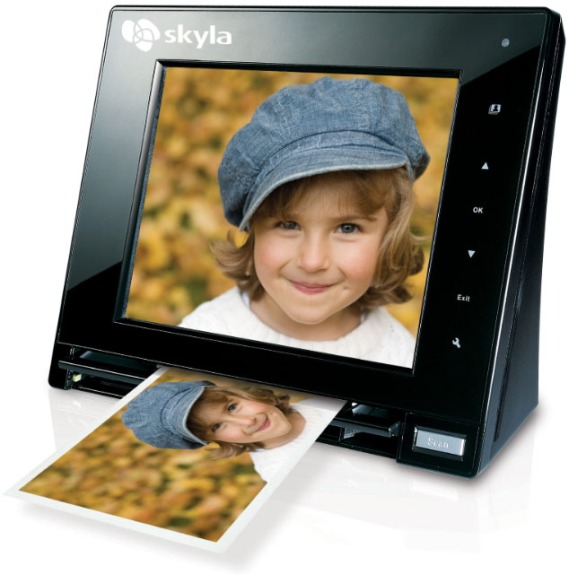 Skyla FS80 Memoir 8-Inch Scanning Digital Photo Frame
Digital Photo Ornament
Vibrant LCD screen shows photos one at a time or in succession as a slide show. Download photos from PC or Mac to enjoy throughout the holidays. Red and green styles complement the season. Ornament is a full 3 1/2″ tall and makes any tree look festive.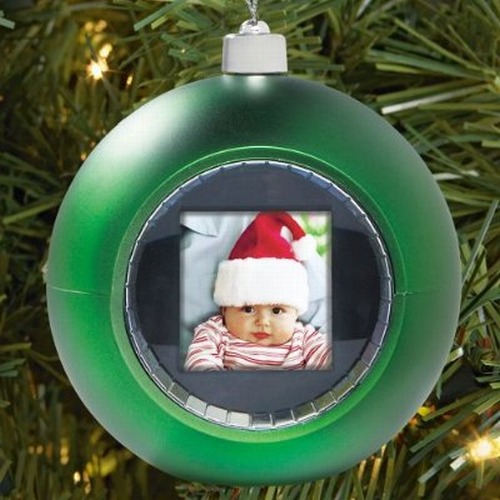 Digital Photo Ornament


1.5-Inch Digital Photo Frame Snowman
The RPF-1503 stores up to 60 images, which are displayed on a 1.5″ screen and can be shown either manually or in a sideshow presentation. Pictures are easily transferred to the units using included software, JPEG, BMP and GIF formats are supported. When not displaying photos the screen can serve as a digital clock to help keep holiday happenings on time.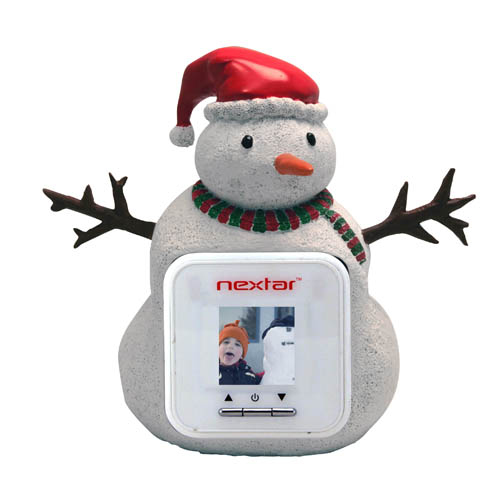 Nextar RPF-1503 1.5-Inch Digital Photo Frame Figurine (Snowman, White)