Wireless Music System with Ipod Dock
Wireless clock/radio stereo powered speaker system with iPod dock; for all docking iPods, including the 120GB iPod classic, curved screen iPod nano, and second generation iPod touch.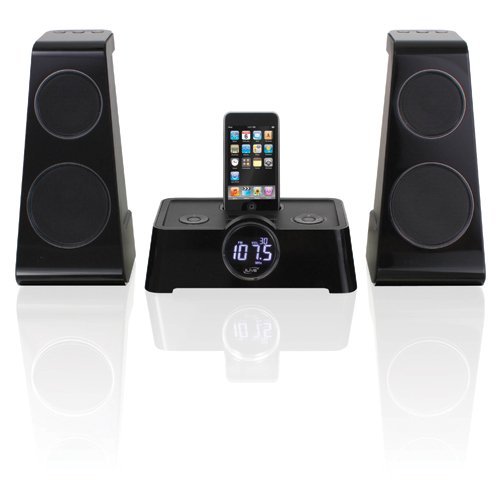 Gpx IS819B Wireless Music System with Ipod Dock
Roborover
Roborover is an agile tread based companion with a shy but inquisitive nature, his personality grows and becomes more confident as you play with him. He is always eager to be on the move or play games with you.
Chumby
Chumby takes your favorite parts of the Internet and delivers them to you in a friendly, always-on, always-fresh format. It's a window into your Internet life that lives outside your desktop, so content like weather, news, celebrity gossip, podcasts, music, and more has a place to play away from your world of documents and spreadsheets.
$199.95


latte chumby


Roboni-i Programmable Gaming Robot
Meet Roboni-i, a highly-intelligent robot that fuses interactive, remote-controlled gameplay with advanced robotic technology. Operated wirelessly using a handheld controller and featuring four processors and 16 sensors, Roboni-i can sense and respond to his environment, explore the room on its own, and even engage in games with other Roboni-i units. A great toy for young robotics enthusiasts, Roboni-i can also be linked to your computer, allowing to reprogram his behavior and upload customized games.