The Portable Pocket Television
The portable unit displays content using 320 x 240 resolution on its 3 1/2″ display for crisp images and sharp motion devoid of streaking or blurring. It provides 16:9 aspect ratio; its generous 60º viewing angle allows adjacent viewers to watch programs easily. A built-in 1-watt speaker delivers clear sound; a headphone jack allows you to listen without disturbing others. It has a built-in antenna that collapses back into the case; an included external antenna with a magnetic base can connect to the unit from 58″ away using its cord, allowing you to place it for optimum reception. It comes with 4GB of built-in memory, and it also can support up to an additional 2GB using microSD memory cards, allowing you to view pictures or videos.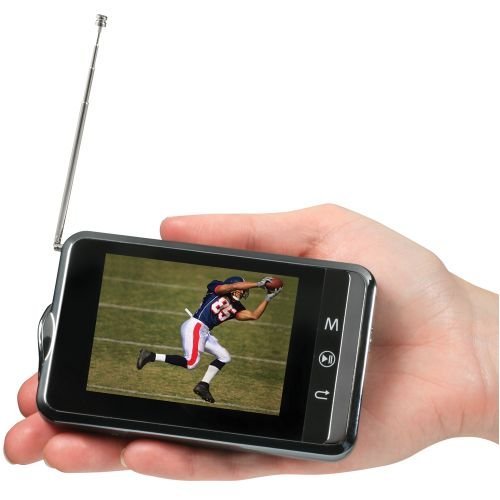 The Portable Pocket Television.