ASUS O!Play HDP-R1 HD Media Player
ASUS announced today the first member of its new O!Play Series digital media player line: the ASUS O!Play HDP-R1 HD Media Player.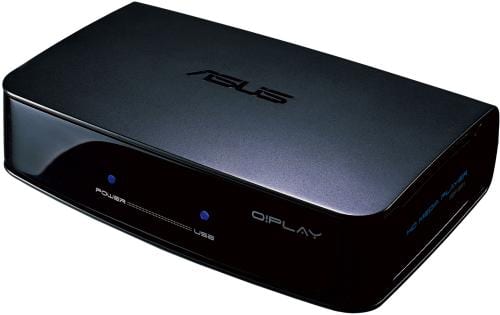 Aimed at providing stunning 1080p Full High Definition entertainment across a wide variety of media formats, the O!Play HDP-R1 HD Media Player boasts several exclusive features—such as a Music Shuffle feature and ultra-fast eSATA interface—for the best living room digital entertainment experience.
The O!Play HDP-R1 provide a music shuffle function via a dedicated button on the remote control. The O!Player HDP-R1 is equipped with LAN support which allows users to stream their files effortlessly from their PCs—doing away with manual transfers of multimedia data from one device to another. Users can simply download and keep the multimedia files in their notebooks or PCs and still be able to enjoy them through the O!Player HDP-R1, be it in the living room or study.
Specifications
Supported video formats MPEG1/2/4, H.264, VC-1, RM/RMVB
Supported video file extensions .mp4, .mov, .xvid., .avi., .dvix., .asf, .wmv, .mkv, .rm, .rmvb, .flv, .ts, .m2ts, .dat, .mpg, .vob
Supported audio formats MP3, WAV, AAC, OGG, WAV, FLAC, AIFF
Supported image formats JPEG, BMP, PNG, GIF, TIFF
Supported subtitle formats SRT, SUB, SMI, SSA
Outputs • HDMI
• Composite Audio/Video
• Optical Digital Audio
Inputs • USB2.0 *1
• eSATA/USB2.0 combo port *1
• RJ-45 LAN port *1
• DC Power In
Dimensions 181.0mm x 125.3mm x 47.7mm
Power source 12VDC, 2A
Power consumption <10W Operating temperature 5°C(41°F)~35°C(95°F) Link