Cathay Pacific New Cabin Designs
Cathay Pacific Airways introduces its new cabin designs.
In the new-design First Class cabin, passengers can enjoy luxurious suites that guarantee the utmost level of comfort. Designed with exacting attention to detail, the interior maximises personal space, relaxation and convenience. Special panelling also ensures the new seats provide maximum comfort in every position.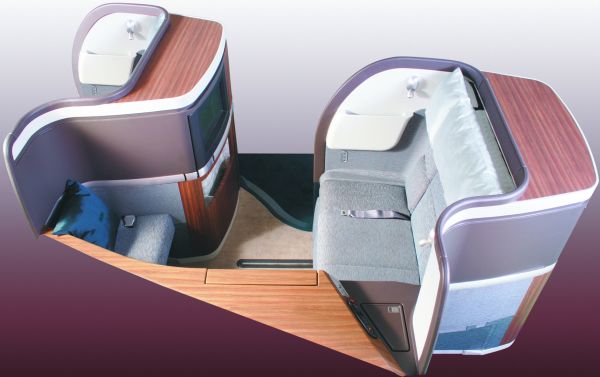 Passengers in the new Business Class cabin can enjoy a fully flat bed with a one-button command that helps to truly redefine long-haul travel. The seat, which features enhanced privacy, can easily be adjusted to suit the needs of every passenger. The new "herringbone" seating configuration allows unrestricted aisle access from each seat.
In Economy Class, the new fixed and uniquely contoured design of the seat protects the personal space of passengers, allowing a passenger to recline without intruding on passengers seated behind. The exclusive LEAP Live Backâ"¢ feature uses office chair technology to provide active support of the spine in all positions.